Brave CF 35: Fl?vio de Queiroz replaces Marcel Adur, faces Malcolm Gordon
10 March 2020
Brave Combat Federation head office acted fast after Marcel Adur pulling from his BRAVE CF Flyweight World Title Quarter-Final Bout against Malcolm "X" Gordon and announced that Flávio Queiroz will be the substitute of his injured fellow Brazilian. The bout will take place at BRAVE CF 35, on March 28, in Balneário Camboriú, Brazil.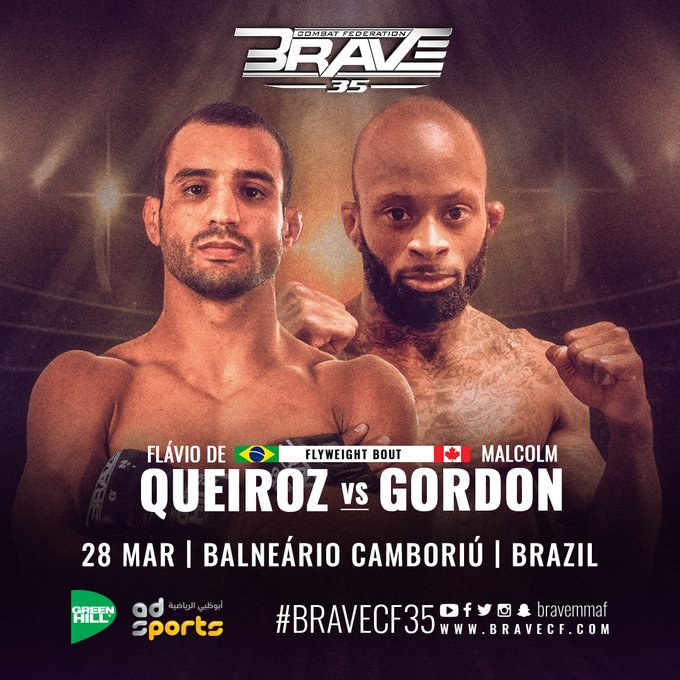 BRAVE CF officials also announced that the bout will remain as part of the Flyweight World Title Tournament, meaning that Flávio de Queiroz will now join the 8-men bracket for a chance of becoming the fastest-growing MMA promotion in the world's first champion up to 57 kg.
It is yet to be confirmed by the organization, though, what is the next step for Marcel Adur, if the two-time BRAVE CF Flyweight title contender will be rejoining the tournament in the upcoming months or if his withdrawal means he's also forfeiting a spot among the tournament participants.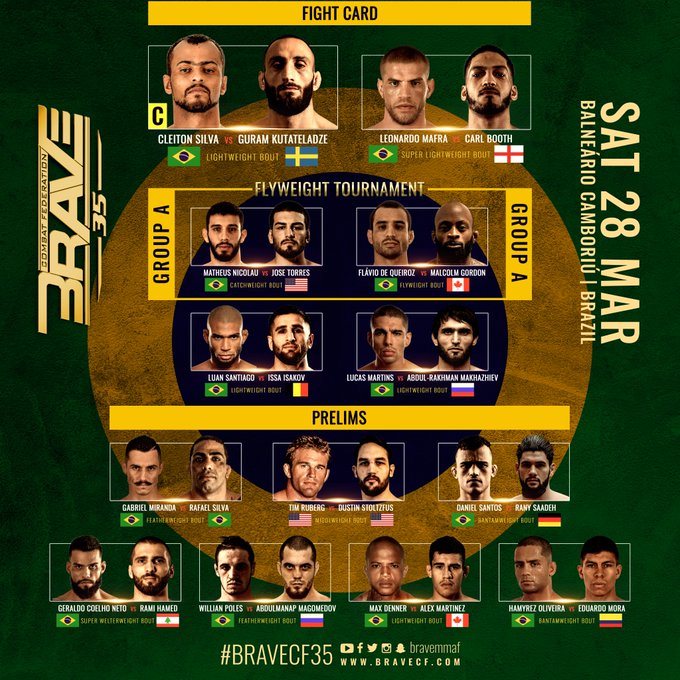 Flávio de Queiroz holds a professional record of 12 wins and only two losses. A member of "Capital da Luta" team in São Paulo, Brazil, "Flavinho", as he's also known as, is coming off a successful debut in BRAVE CF, with a submission win over Jean Felipe Souza in Belo Horizonte on August 2019.
BRAVE CF 35 takes place on March 28, in Balneário Camboriú, Brazil and marks the fifth visit of the Bahrain-based promotion to the South-American country.
The event will be headlined by the lightweight title fight between Cleiton "Predator" Silva and Guram Kutateladze. The event will also count with the second part of the Flyweight tournament Group A between Jose "Shorty" Torres and Matheus Nicolau.
---
More from LockerRoom:
Brave CF 35: Brave Combat Federation reveals complete fight card for the event
Bahrain to host the first World MMA Teams Championship in December 2020
Brave CF 35: Carl Booth plans to 'massacre' hometown hero Leonardo Mafra
LEAVE A COMMENT
Please login to leave a comment