BRAVE Combat Federation is back on schedule; the fastest growing global MMA promotion is all set to host events post Covid-19.
Mohammed Shahid, President of BRAVE CF, made the eagerly awaited announcement.
"BRAVE CF looks forward to recommencing events and safety of our team, fighters and crew is paramount. As well as adhering to existing health guidelines, we are implementing the biggest and strongest COVID policy in sports as of yet and we have taken extra safety measures to ensure our team is protected against the spread of coronavirus. I'm very delighted to have BRAVE CF events back and I have full confidence in the BRAVE CF team to successfully run our upcoming events safely and smoothly," he noted.
The last BRAVE Combat Federation event happened back in January 2019 when the promotion rolled out BRAVE CF 34 from Slovenia. BRAVE CF 34 was headlined by Luka Podkrajšek and Viktor Vasi? while Benoit Saint-Denis vs. Ivica Truš?ek served as the co-main event of the night.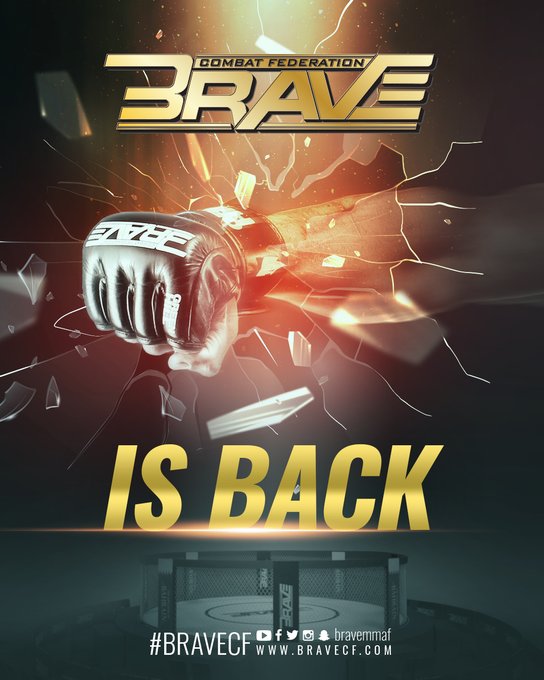 The details of the upcoming event are yet to be revealed and it would be interesting to see how the fight card shapes up.
Also Read: Top MMA prospect Muhammad Mokaev inks professional deal with BRAVE CF